If you are a victim of CSE then please get in touch! We are CSE Survivors. We understand you!
Who are the Holly Workers?
Everyone that works at the Holly Project is a CSE survivor, here you can learn about us.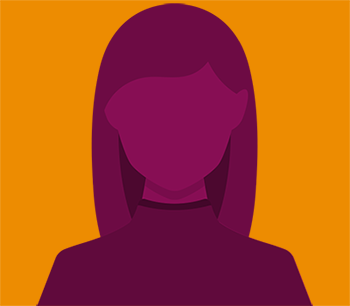 Holly Worker 1
I am a mother, a campaigner for victims and survivors, I am a survivor of CSE.
I was a victim of child sexual abuse, in my home life that went on for many years, which left me vulnerable, that vulnerability made me perfect pickings. I then became a victim of CSE.
I went through the whole court process for the child sexual abuse I suffered, which ended with a positive outcome. I struggled with domestic violence as an impact of CSE. I thought he loved me, I thought we were in a relationship.
I now understand he was grooming and emotionally manipulating me. He introduced me to drugs and alcohol, I used to get drunk to try to forget everything that was happening to me. He emotionally controlled and manipulated me into regularly having sex with other men. I didn't want to, but if I didn't, he would beat me. He would drive me to different houses, then leave me there, he didn't want to be seen with me in the car, so I had to sit in the footwell or lie on the backseat.
I tried counselling, but it wasn't for me; I felt they could never understand… How could they? They hadn't been through what I had.
One day after he had beaten me up, I decided to report him to the police. So every time he laid his hands on me, I dialled 999; eventually he stopped coming around.
Now I am an adult, I am able to use all of the horrible things that happened to me throughout my childhood to help other people who are feeling the way I did. I have since accessed specialist 'trauma based therapy', which was provided by the Holly Project, the therapy was lead and focused around me.
Now I feel alive, and able to live without the shame I should never have felt.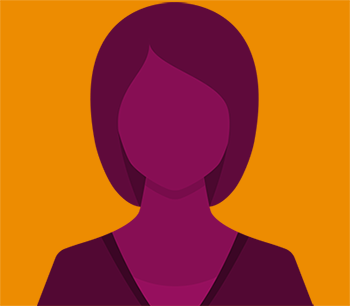 Holly Worker 2
I am a survivor, a thriver a mother, a sister a daughter I am a strong proud campaigner.
I was a victim of child sexual exploitation for years as a teenager, I grew up in Telford, surrounded by a family who loved and cared for me.
I was first groomed by boys my own age, they went on to humiliate me, I lost my self-esteem, I thought I was all the names that they called me.
Older men then took over, and I was being bought and sold every night, raped and assaulted. Beaten and abandoned if I didn't comply with them. I was blackmailed and threatened, which is why I kept going back. I was living in a numb bubble, suffocated by the unspeakable distress I was carrying, silent and scared.
I was trafficked locally and within the West Midlands area and only offered a way out of CSE through selling drugs or money laundering.
Instead I left Telford to escape the abuse, but ended up in violent and abusive relationships, as I thought that I deserved no better, "At least they weren't raping me"
I accessed specialist counselling that helped me process my thoughts and feelings.
I have taken part in many campaigns in regards to CSE as well as helping to facilitate support groups and lead awareness sessions.
Today I call myself a survivor.
Now I feel free, I am strong and proud of who I have become.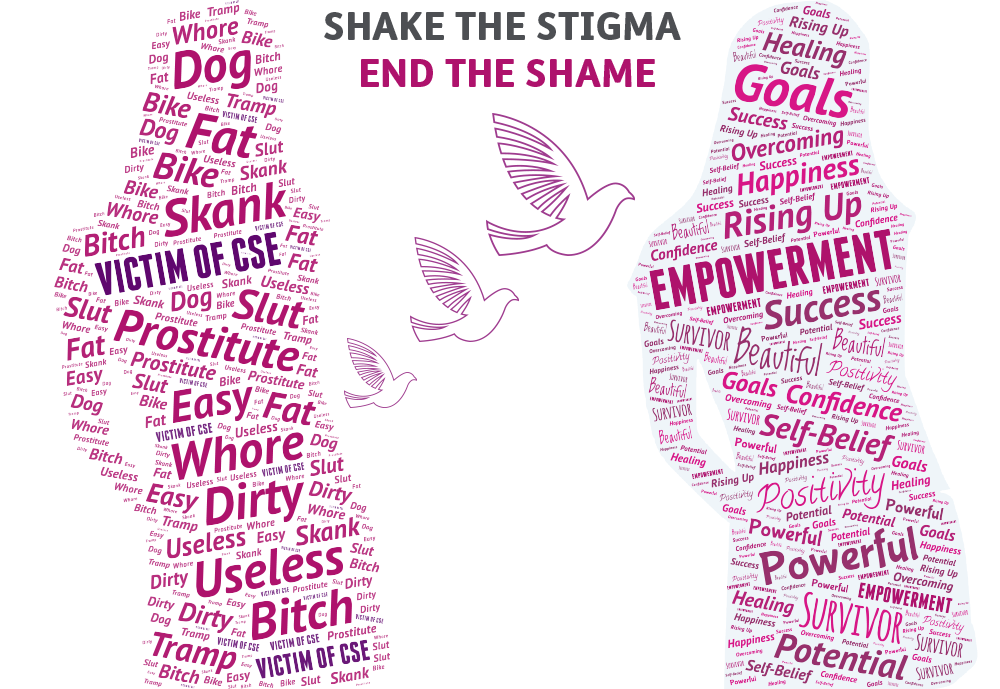 Feedback
"Your presentation was very powerful, you are both extremely brave and strong. Continue with your great work. You are making a difference."
"The hard hitting real life accounts make you reflect on your own practice "
"You are amazing people – so strong and courageous- thank you for everything that you are doing to help others"
"I feel angry and ashamed, as a professional working with young people, that you were so badly let down by the people that should of helped you. I'm sorry & I won't ever not listen to the young people I work with."
"Both ladies stories were very informative it gave me some insight into their experiences & also how as a professional I could improve/change my own practice to protect the vulnerable"
"Thank you for sharing such a powerful video, and thank you for what you do."
"I am in awe of both speakers to bring this Holly Project to life. How I kept my tears back I will never know."
"Amazing ladies, inspirational and I will never forget the presentation."
"The best most moving presentation I have ever seen, be very proud of yourselves girls "
"Everyone should hear their stories and LISTEN, Inspirational! To be commended."
"It made it real! Two survivors talking about what happened to them was very powerful. You can have a PowerPoint presentation overload but this 20 minute video put it all into perspective"
"You are two of the strongest and most inspirational women I have met, totally awe inspiring"
"Humbling- All professionals who have contact with children should see this presentation and be prepared to challenge themselves and their practice.Thank you so much"
"Just the power of it, total admiration for the awareness raising they are doing and their resilience"
"The most useful part of The Holly Project presentation was finding out about the depth of the impact on the victims. Having victims explain how it made them the person they are now. Keep it up! you need all the support you can get to keep this amazing service up."
"I am personally grateful for your dedication- giving a voice to those that felt voiceless." "Thank you for everything that you are doing for victims and survivors of CSE"
If you're in immediate danger please call the police on 999.
If you would like to get in touch with us for help or further information on our services, then please complete the contact form below. *All details are confidential and will not be distributed to any third parties.